We have one large auditorium and three smaller breakout spaces available. 
Our auditorium has stood the test of time well! With a high vaulted ceiling and original features from 1877, it can seat 400 people comfortably. 
It has stained glass windows at the rear of the auditorium (visible from Pitt Street), a small serving kitchen and a state of the art audio visual system. 
We can seat 125 people downstairs in theatre style, with an additional 250+ upstairs in pew seating. The downstairs layout is completely customisable and is regularly used in cabaret and in the round layouts. 
There is accessible access into the auditorium via the Bath Street entrance, and an accessible toilet is located at the rear of the auditorium.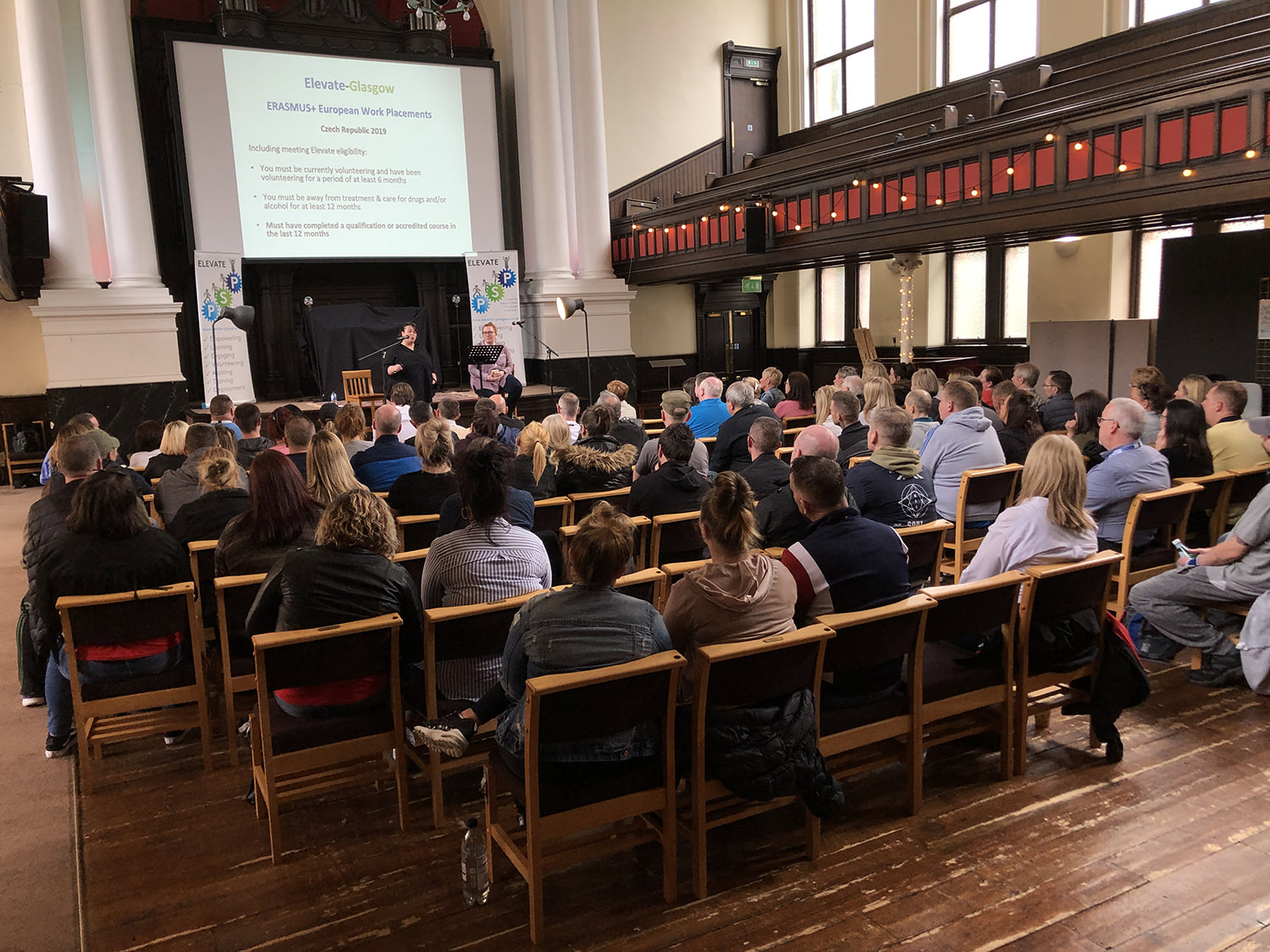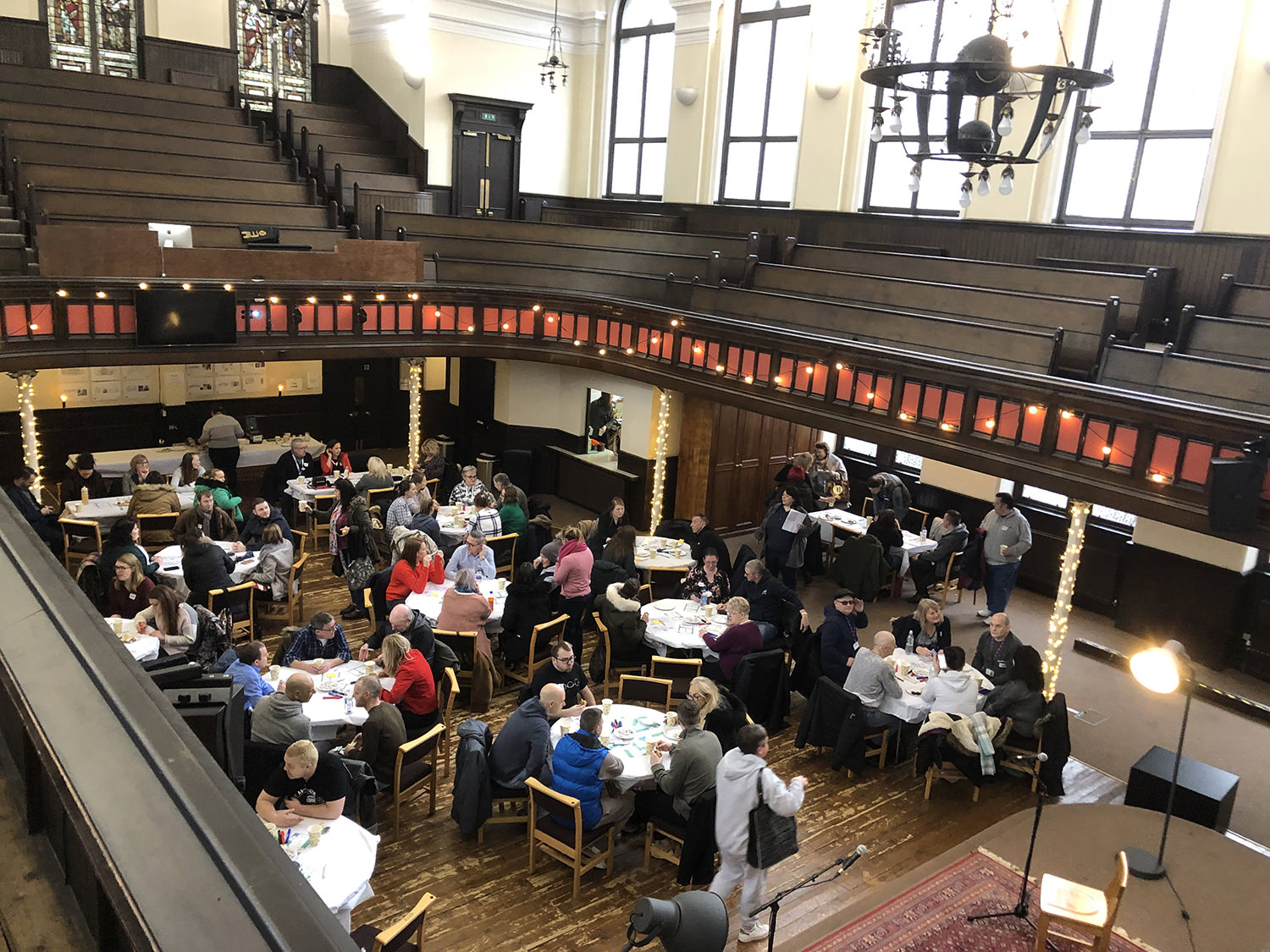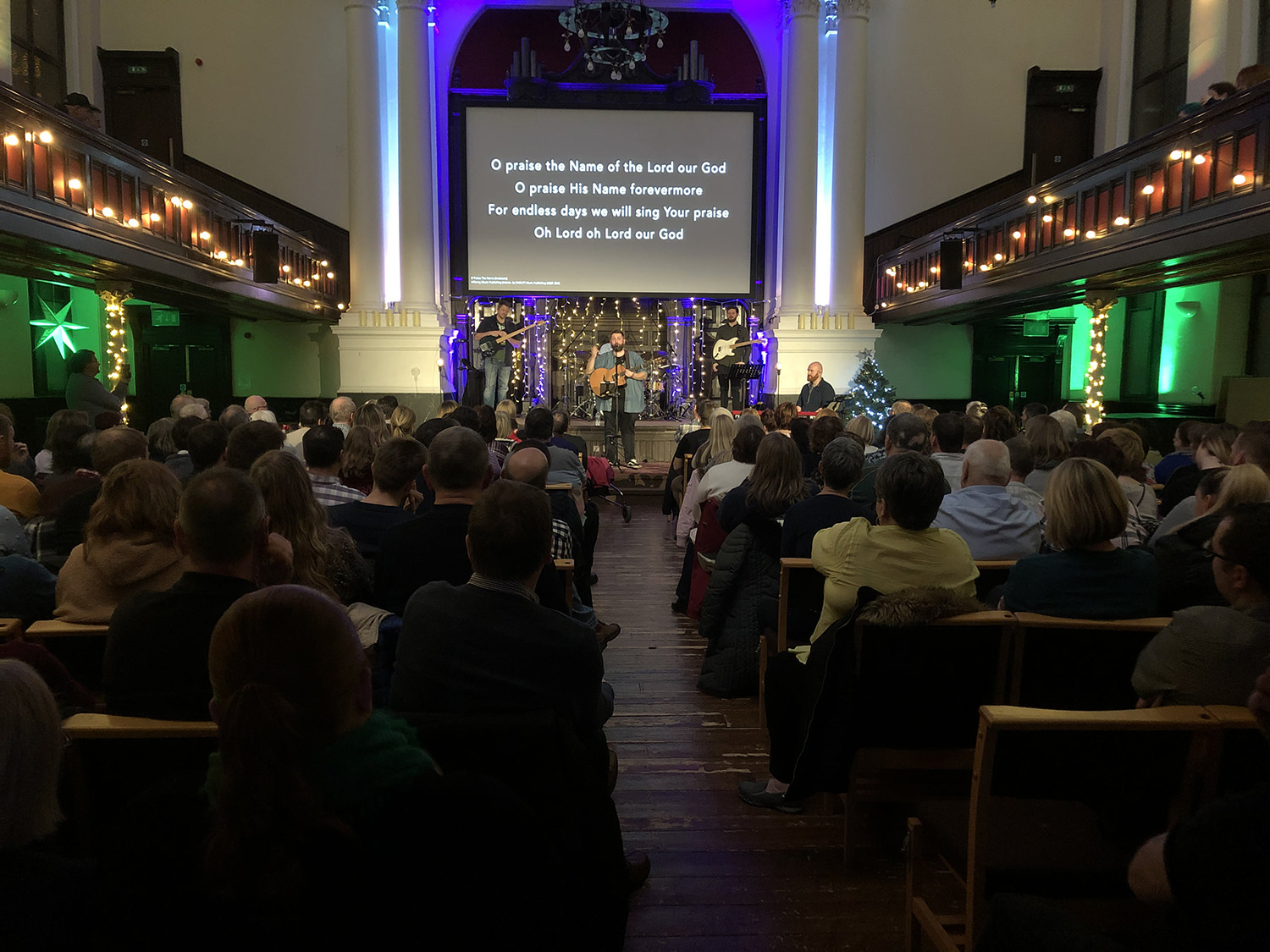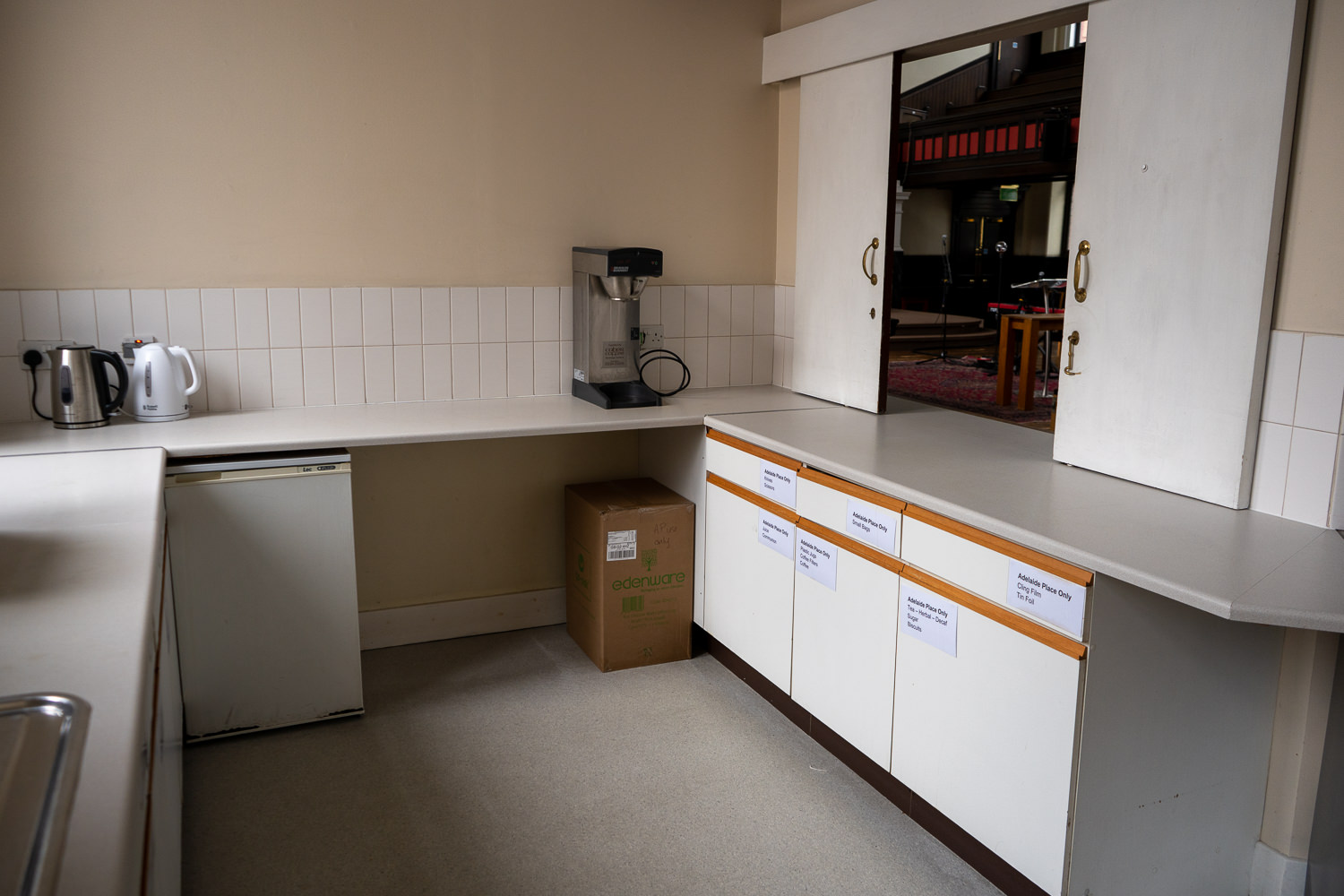 Within the auditorium there is a small prep kitchen suitable for serving refreshments from.
It contains a hot water urn, kettles, a filter coffee machine and a microwave, along with a fridge/freezer.
Please ensure that you have the relevant food and hygiene qualifications if using the prep kitchen. 
Currently, it is not possible to cook your own food here, but we do have a list of external caterers who could provide brought-in catering for your event.
We do not have a license to sell alcohol, but you may serve it free of charge. Some of our caterers are also able to provide and run a licensed bar on your behalf.
our recommended catering partners
These flexible rooms can be used together or separately. 
Room 7 is ideal for small meetings of 4-8 people, or as a breakout space or refreshment area for room 8. 
Room 8 is ideal for training events, networking events or as a breakout space from the auditorium. It can seat 25 people comfortably in theatre style, and the room is completely customisable so we can set it up to suit your event perfectly.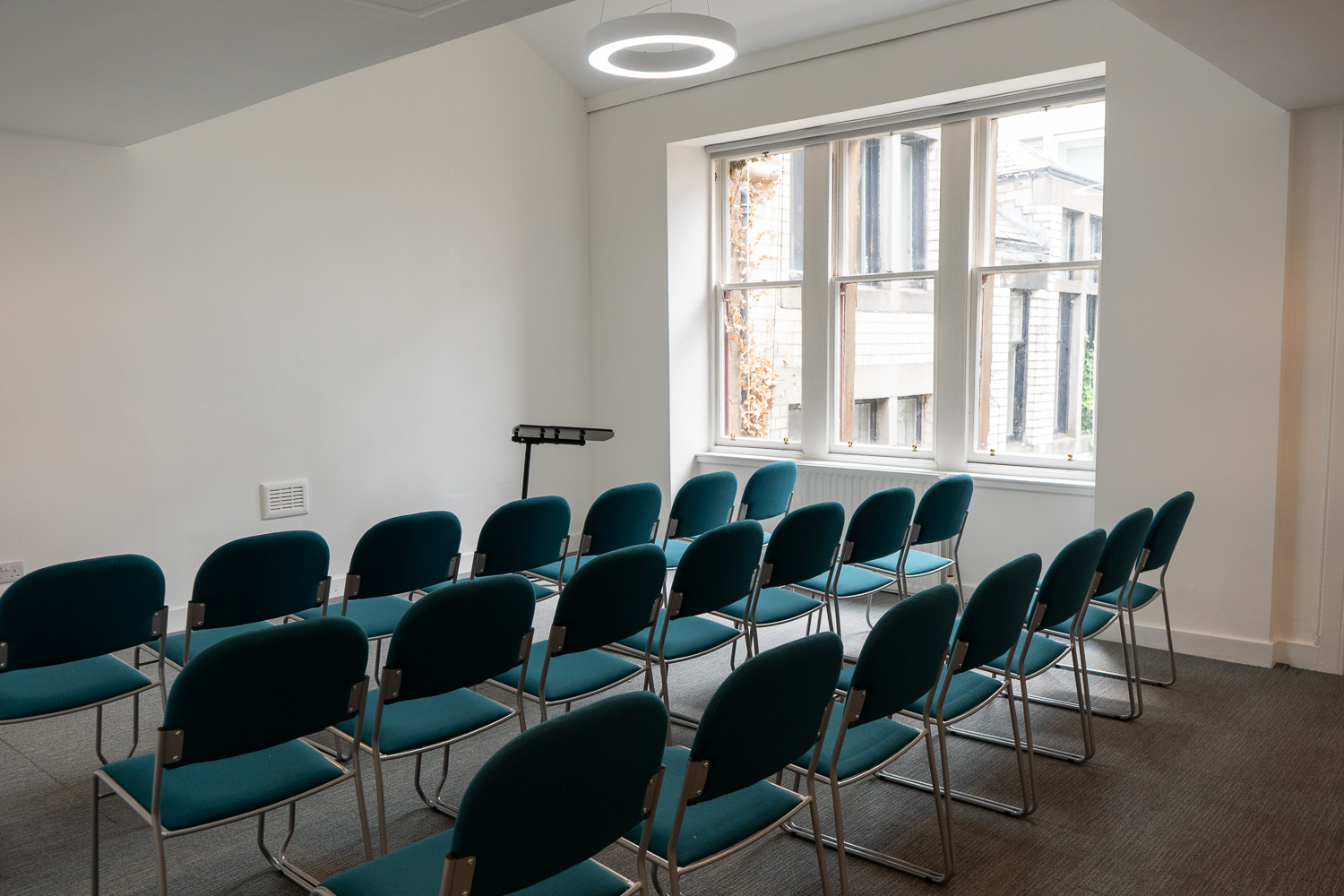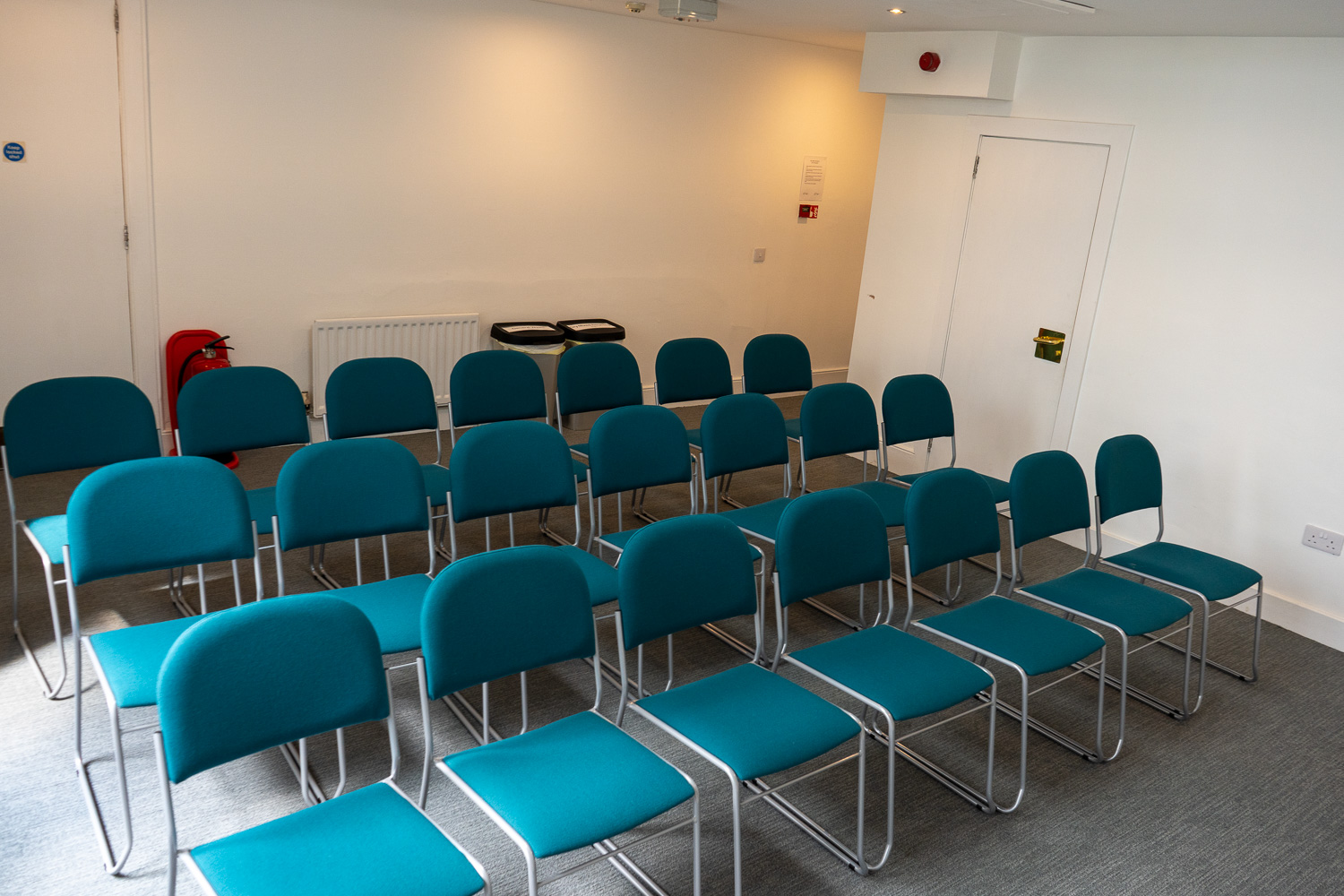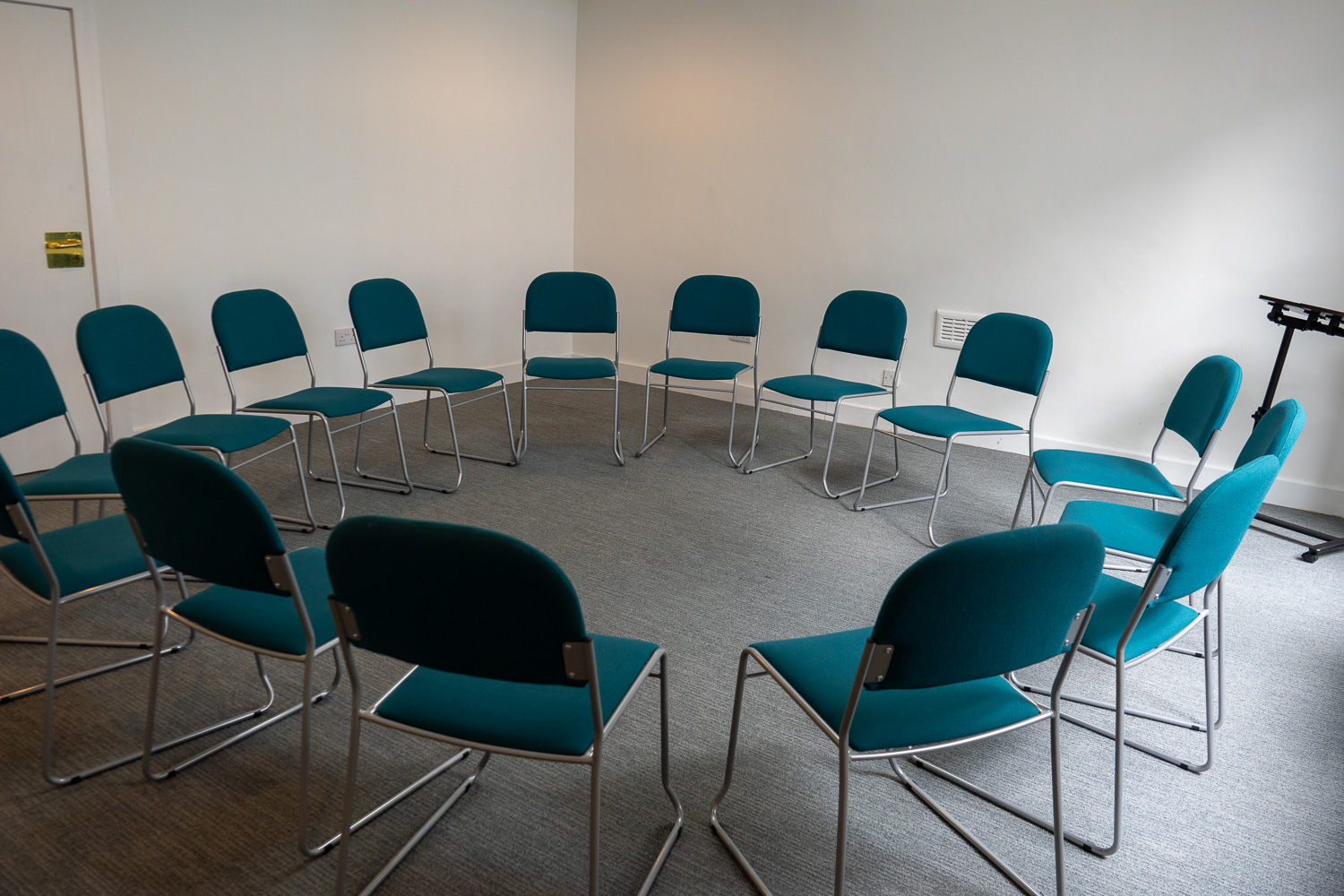 This cosy room is ideal for smaller meetings or as a green room for event speakers. 
With comfortable soft furnishings, mood lighting and a work table and chairs, this space can handle those times when you need to knuckle down to work and still provide space to relax too.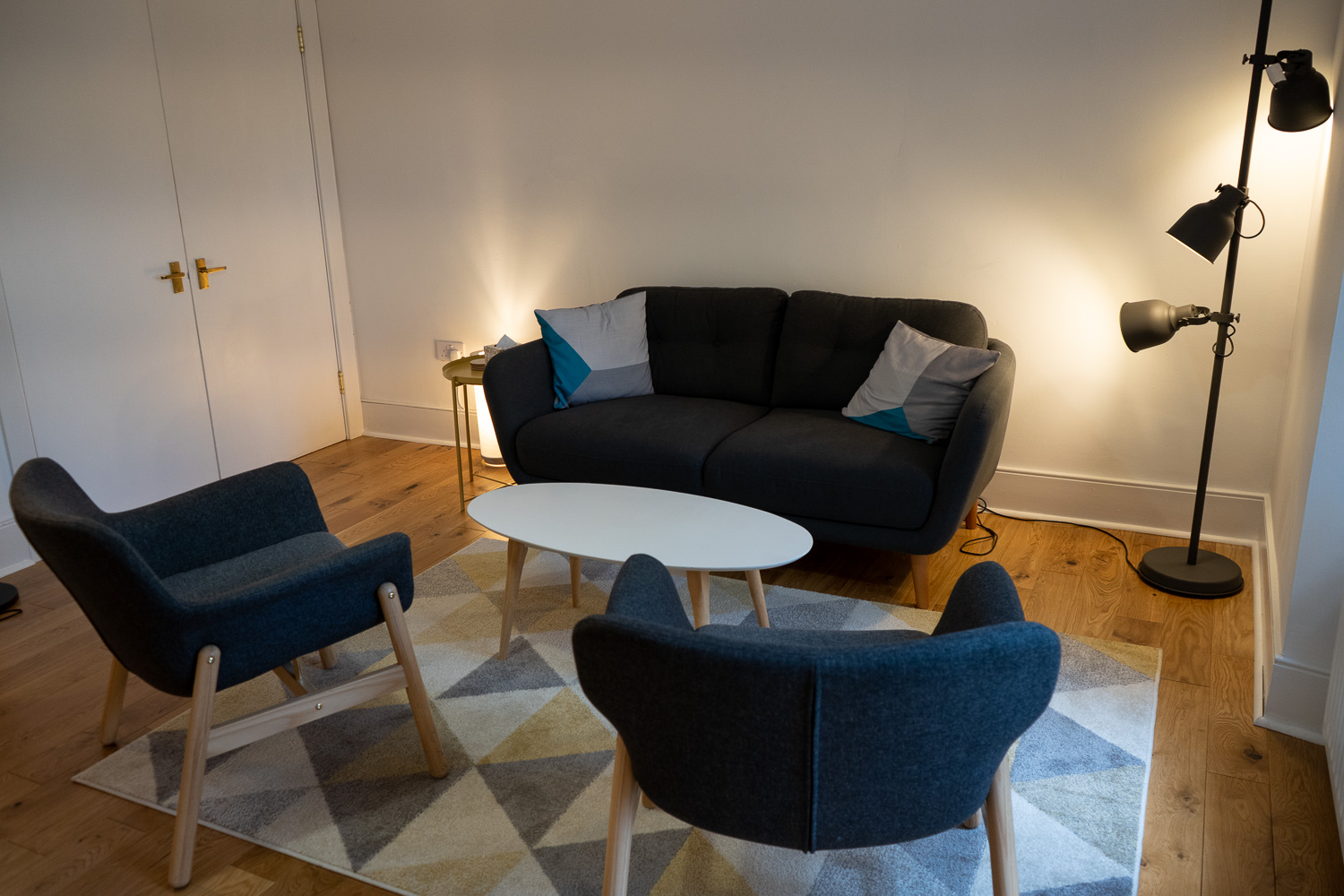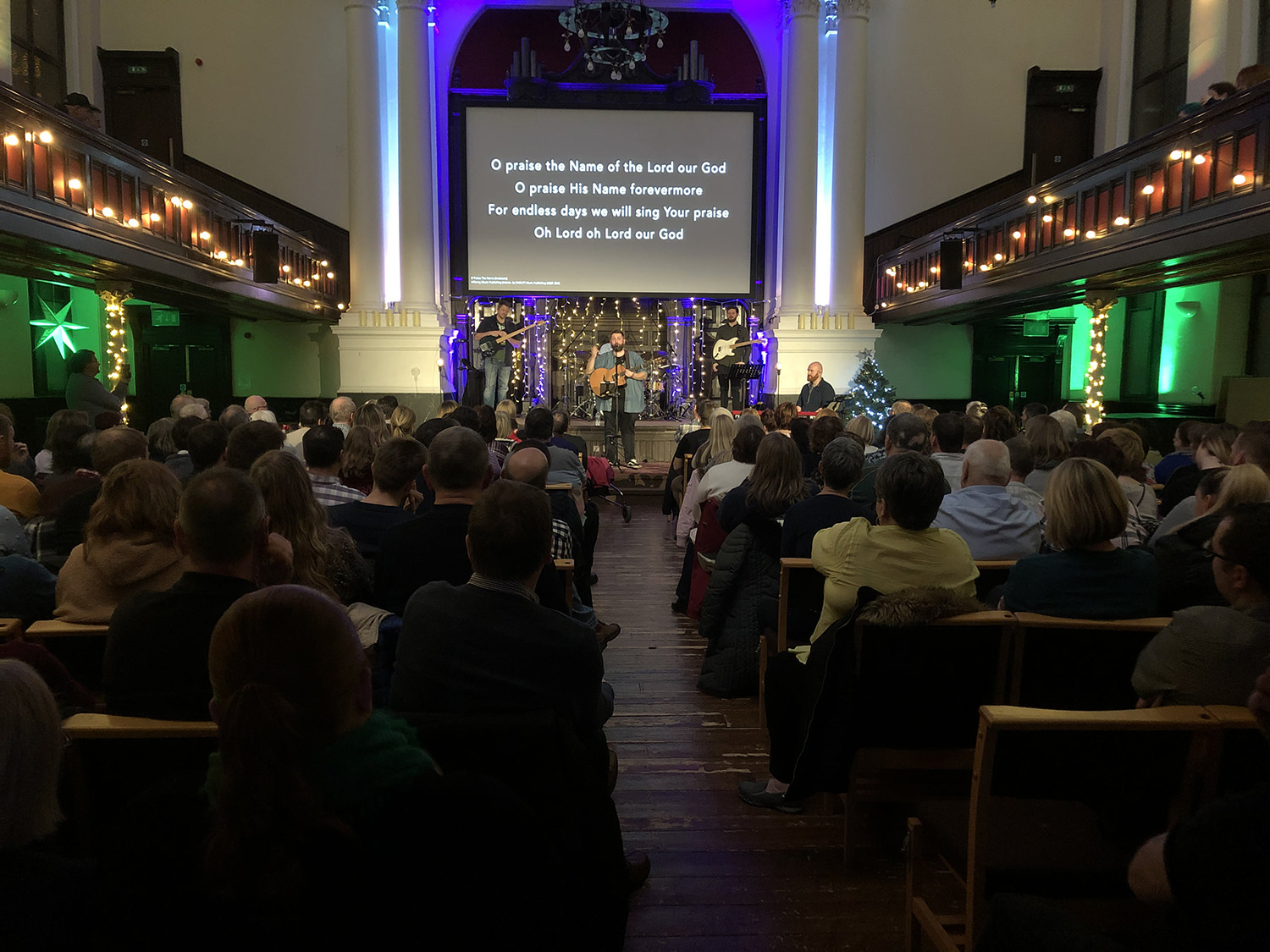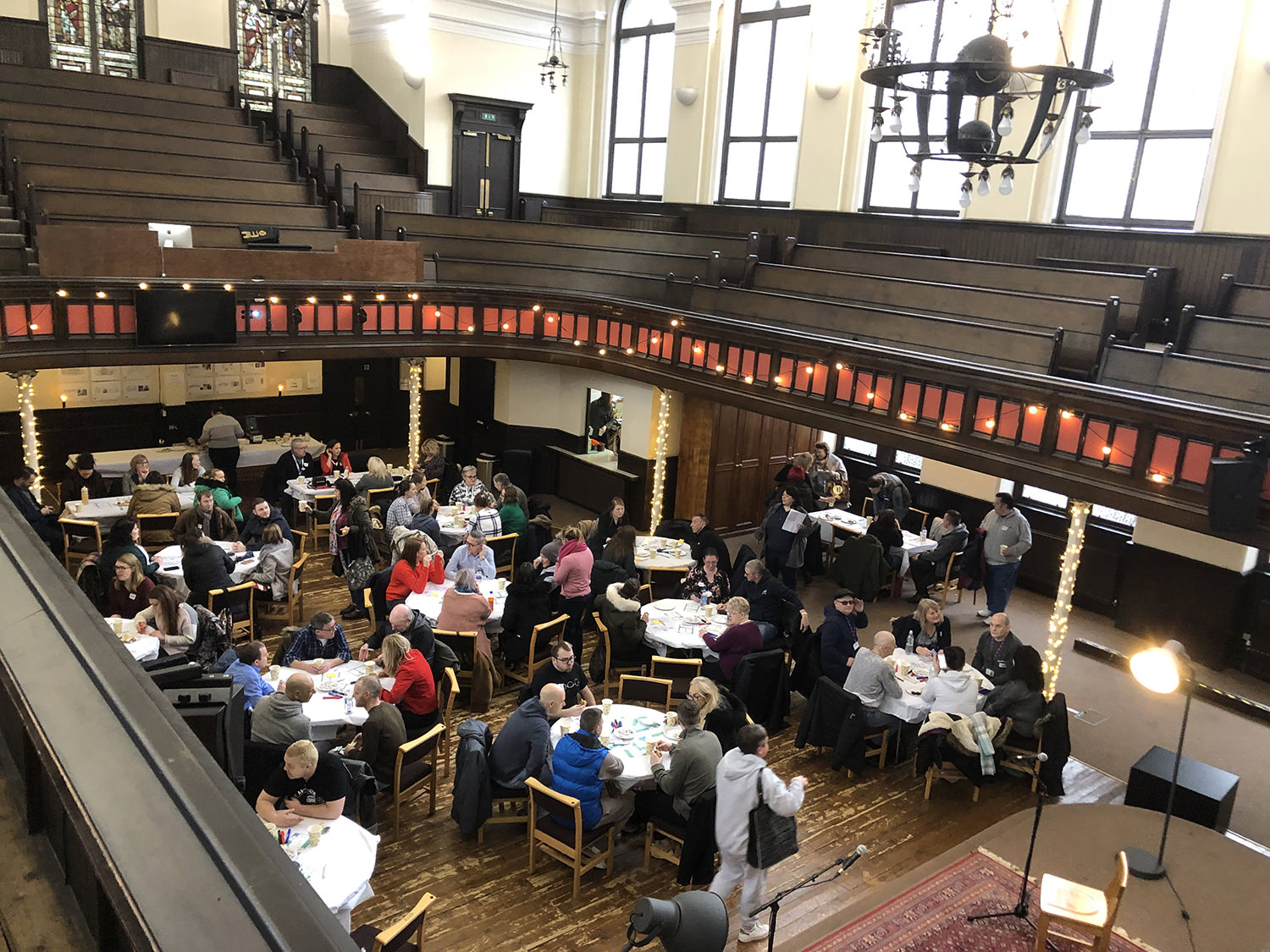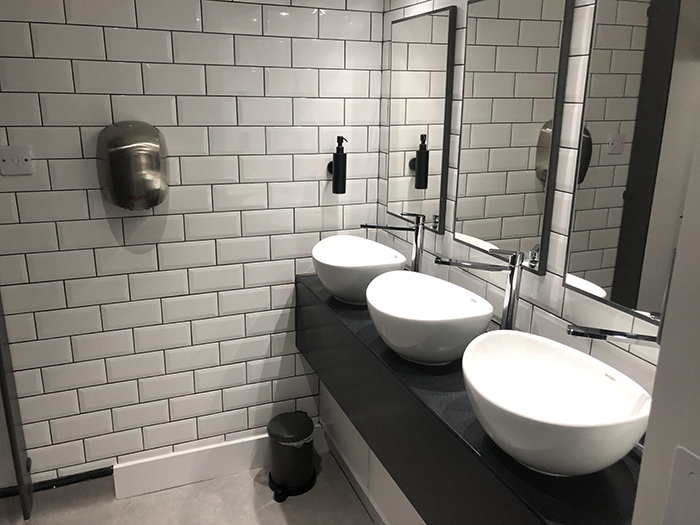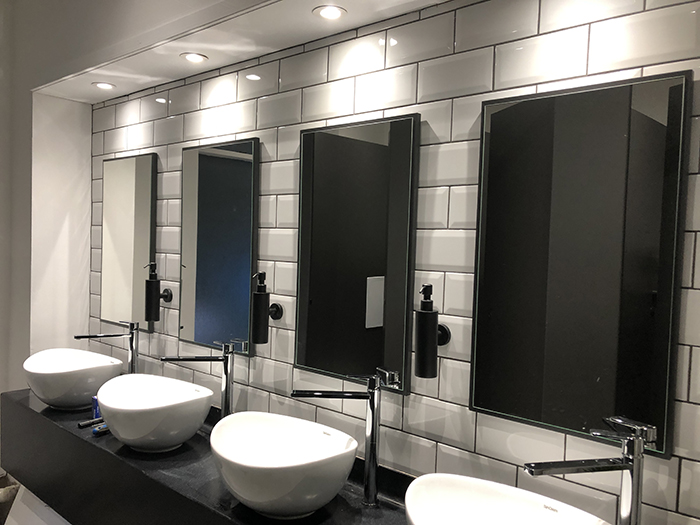 Need to know what microphones we have or if the volume goes up to 11? Find all our tech specs here.
Want to broadcast your event to the world? We have a custom-built livestream set up that includes 2 PTZ cameras, 6 LED zoom white spotlights, camera controller, lighting mixer, and a dedicated streaming PC.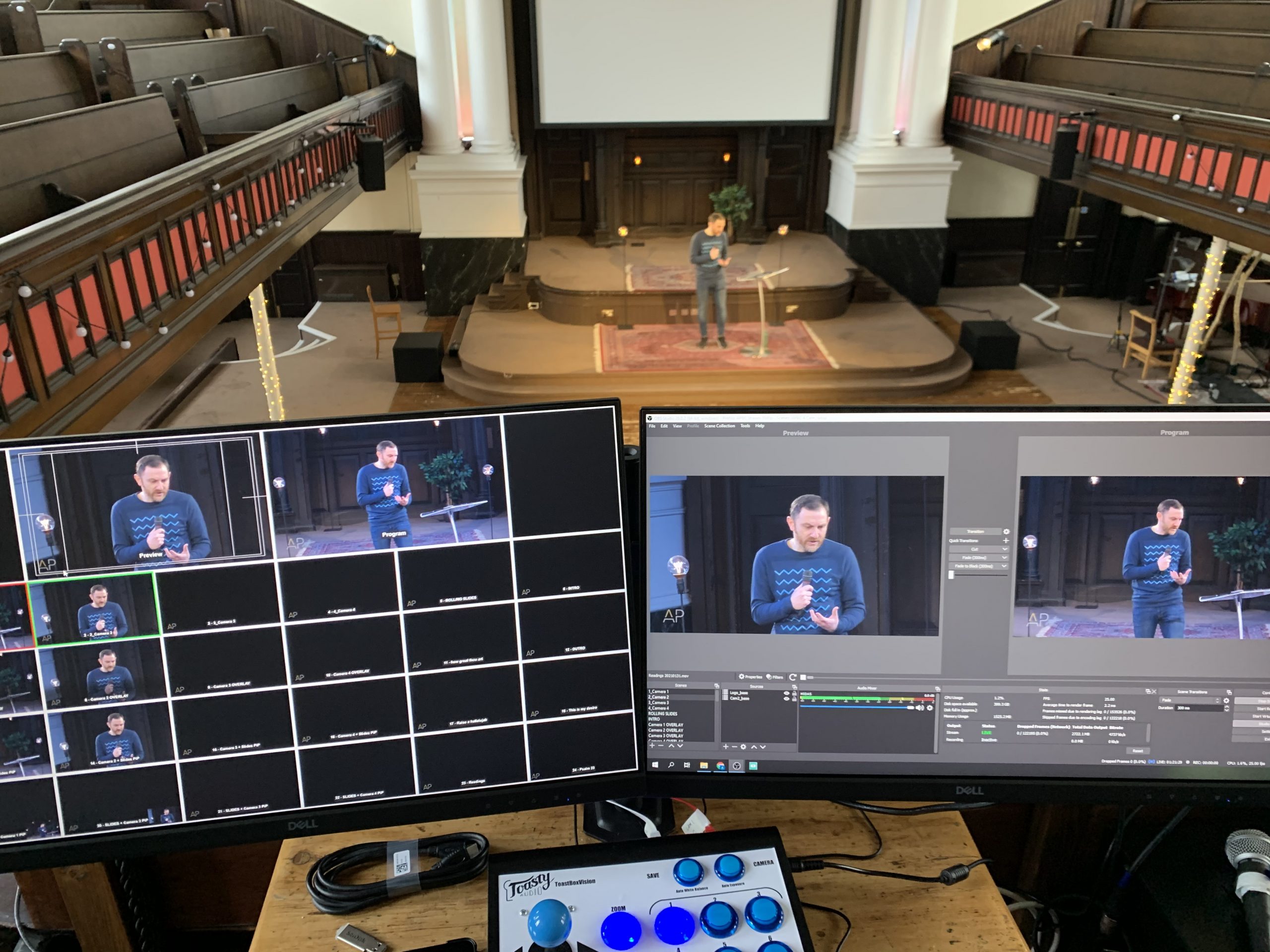 We love a good natter! Our team would love to chat with you about how we can help make your event memorable.